Memberships & Cooperations
Bio-Baumwolle. Die bewusste Wahl.
Erstmalig dürfen wir Ihnen dieses Jahr eine Kollektion aus Bio-Baumwolle in der hohen Qualität und Passform der Clique
Premium Linie präsentieren. Damit machen wir nachhaltige Mode für alle erschwinglich. Neben der Erhaltung gesunder
Böden, der Ökosysteme und einer natürlichen Landwirtschaft, die auf giftige Chemikalien und gentechnisch veränderte
Organismen (GVOs) verzichtet, bietet die Produktion von Bio-Baumwolle die folgenden nachgewiesenen Vorteile:
• Reduzierung des ökologischen Fußabdrucks
• Reduzierung des Wasserverbrauchs in der Herstellung
• Förderung der Arbeitssicherheit und der Gesundheit der Landwirte.
Clique Basic Active
Die größte Umweltauswirkung im Lebenszyklus von Bekleidung entsteht durch die Einfärbung der Textilien.
Herkömmliche Verfahren erfordern eine große Menge an Wasser, Chemikalien und Energie um die Farbe
in die Fasern des Rohmaterials zu bringen.
Bei Spun Dyed Polyesterstoffen werden die Fasern direkt in der Produktion des Rohmaterials mit Farbpigmenten versehen.
Das Kleidungsstück wird von Anfang an mit fertig gefärbtem Gewebe hergestellt. Dadurch entfällt das herkömmliche
Nassfärbeverfahren. Der Wasserverbrauch kann um 85% und die Chemikalien um 75% reduziert werden.
Darüber hinaus sorgt diese umweltfreundliche Technik für eine bessere Farbtiefe und Farbechtheit.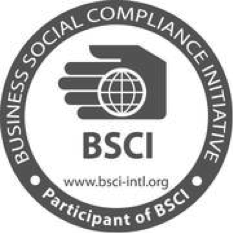 BSCI (Business Social Compliance Initiative)

BSCI is a business driven initiative for companies committed to improve working conditions in the global supply chain. Our Code of Conduct have requirements on minimum wage, working hours, the prohibition of child labour and several other important criteria.

Accord on Fire and Building Safety in Bangladesh
The Accord is a binding agreement designed to improve fire- and building safety for the textile industry in Bangladesh. The Accord will include inspections, fire safety training as well as effective remediation and renovations.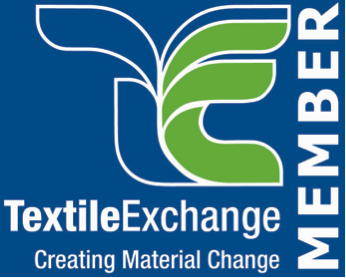 Textile Exchange
Textile Exchange is an international non-profit organization working for responsible expansion of the textile industry and the organic cotton production.

Kemikaliegruppen
The Chemicals Group is arranged by Swerea IVF, a world leading research group with a key role in the Swedish innovation system. In this network we receive the most updated information on chemical legislations and developments.
www.kemikaliegruppen.se (Only available in swedish)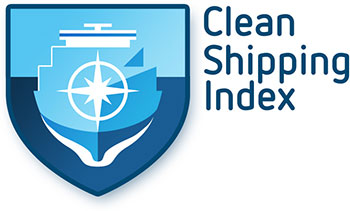 Clean Shipping Index
The Clean Shipping Index aims to impact the shipping companies to use cleaner vessels by ranking the most high-performing ships. Transport buyers can use the Clean Shipping Index to calculate and minimize their environmental footprint.